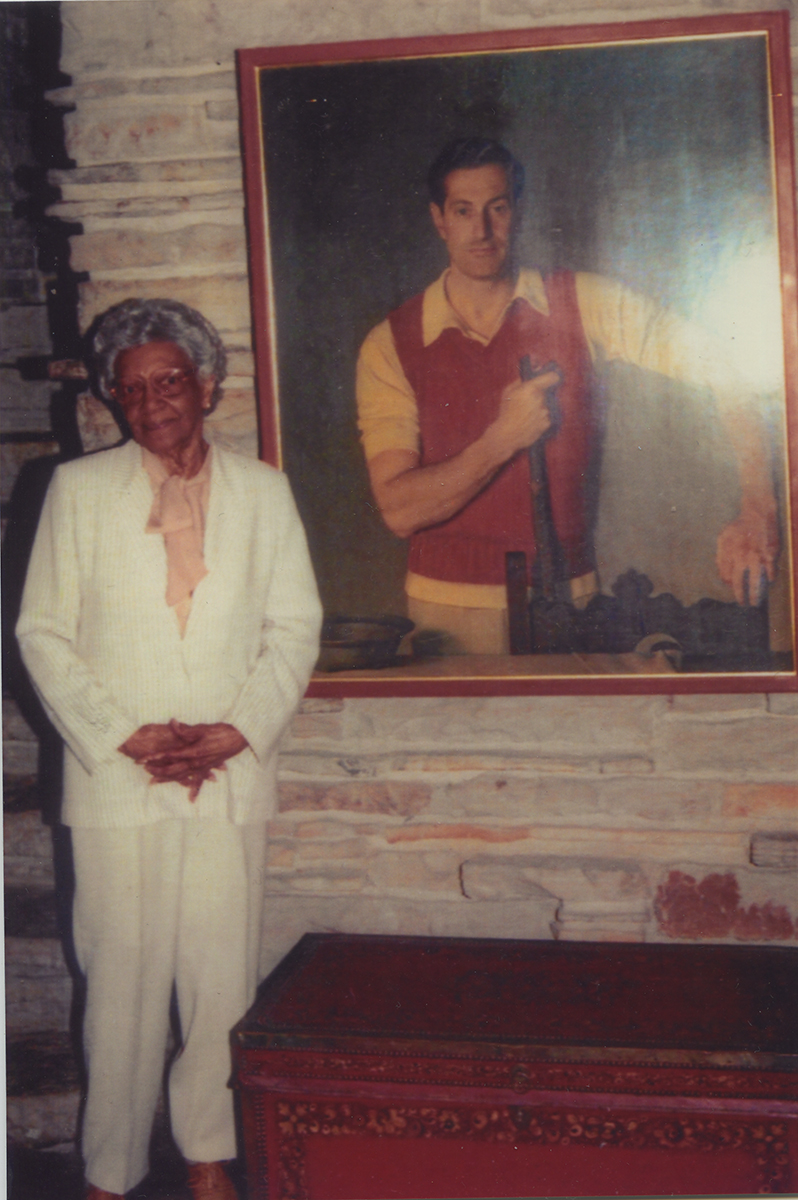 Food leaves a lasting impact on regional cultures in the form of cuisines that are very tangible results of making do with what is available in a specific place and time. Even these days, with ingredients available every season, a people's culinary legacy reveals their personal history. Culinary knowledge and recipes passed down through generations often are not written. From West Africa to American plantations, then to the urban centers established during the Reconstruction, Black cuisine has adapted though it is not generally seen as something one formally masters, like French or Italian cuisine.
To see Elsie Henderson's accomplishments and to listen to her recount her experiences as an untrained cook working for those who many consider to be American royalty is to glance into an evolving society over the span of a century through archival material.
The Elsie Henderson Papers and Photographs document the life of Pittsburgh-born Elsie Redmon. She worked as a cook at Frank Lloyd Wright's architectural masterpiece, Fallingwater, the residence of the Kaufmann family, who owned Kaufmann's Department Store in Pittsburgh. Born in 1913, Henderson lived on Mount Washington, the youngest in a family with 11 boys and two girls. She spent her childhood as a voracious reader and picked up cooking and baking skills from her mother. Before working personally for the Kaufmann family, Henderson worked in the bad accounts department of the store for six years. She also worked as a cook for H.J. Heinz II and 5-year-old future senator John Heinz at Rosemont Farm. Once employed at Fallingwater, Edgar Kaufmann, Sr. recognized her and said, "Elsie, you're going to like it here more than at bad accounts." Henderson repeatedly described those years spent at Fallingwater as her favorite job, beating out the Kennedys, whom she worked for the summer of 1965, and the residents of Sewickley Heights.
Henderson's fond memories of her days at Fallingwater include the long list of notable guests, enjoying nature, and the respect and care shown by the Kaufmanns. Though she did not receive a retirement fund, Elsie remarked in her oral history that Kaufmann, Sr. enjoyed handing out bonuses. In "The Fallingwater Cookbook," Elsie recounts writing Kaufmann, Jr. a letter long after her retirement that mentioned she did not have the funds to pay her doctor's bill. He sent a short note back, along with two signed checks: $146 for the doctor's appointment and $1,200 for Elsie. The generosity extended to other things as well, such as sharing the contents of the wine cellar with staff and providing transportation for Elsie's commute to and from Fallingwater.
As the Fallingwater cook with creative control over the menu from 1947 to 1964, Elsie impressed the Kaufmanns and their guests with a combination of foods she learned to make growing up and dishes she created or modified over the years to meet the tastes of her upper-class clientele. To keep track of what she made for each guest, Elsie recorded these menus and made yearly recipe books. Unfortunately, someone removed the books from her home while in the process of moving, never to be found again.
With so much life experience, preserving her culinary knowledge was important not only to Elsie, but also to the many people who crossed paths with her. Though her recipe books never turned up, she collaborated with Suzanne Martinson to again record the recipes. "The Fallingwater Cookbook: Elsie Henderson's Recipes & Memories" is also a collaboration of seemingly opposing lifestyles and environments: farm-to-plate and life in rural Bear Run versus luxury items specially ordered and life in the middle of Pittsburgh. The memory of residential and culinary life at Fallingwater lives on through Elsie's oral history and "The Fallingwater Cookbook."
To hear about Elsie's Fallingwater experience in her own words, please listen to her oral history below.
Iris Afantchao is the summer 2019 Robert F. Smith Intern at the Heinz History Center.