In addition to creating one of the world's largest food companies, H.J. Heinz is remembered for his innovations in advertising and promotion. One of his smallest ideas became one of his most revolutionary: the pickle charm.
Heinz debuted the now-iconic 1 1/8-inch pickle charm, made of gutta percha, in 1893 at the World's Columbian Exposition in Chicago. After realizing his company's exhibition space was tucked away on the second floor of the Agricultural Building, Heinz knew he needed to find a creative solution to encourage people to visit his booth.
Heinz enlisted the help of several local boys who scattered printed tags offering a free souvenir to all who visited the Heinz exhibit. Thousands of people trekked upstairs to the Heinz booth to claim their prize—so many that police officers were called to help control the crowds. The souvenir they received was a small, pickle-shaped charm, emblazoned with the company's name and intended to attach to their pocket watch chains or brooches. As one advertisement noted, "A man who found himself in a pickle was saved by one."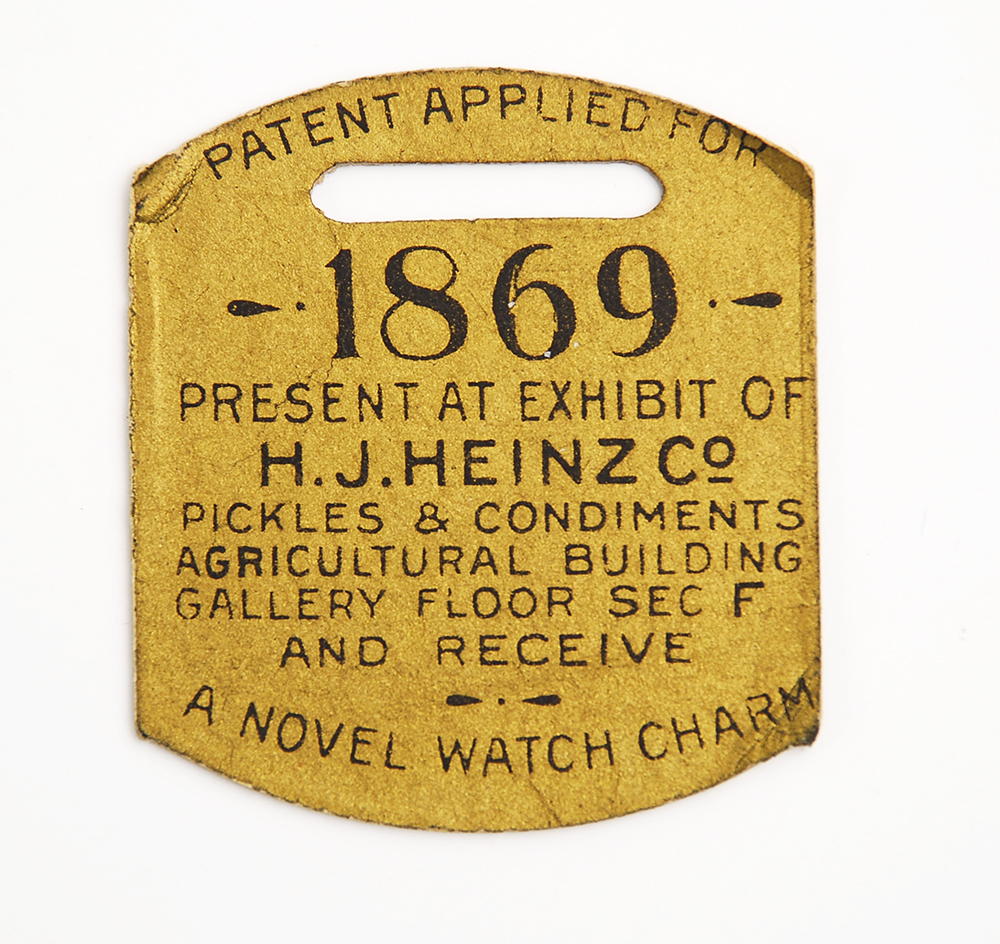 Many fairgoers wore their new charms home, spreading the word about the company and revealing the ingenuity behind Heinz's idea—he let the public do the advertising for him. By the fair's end, one million pickle charms had been distributed and a story about the commotion they caused made its way into The New York Times. Other companies took note of the charm's success and began giving away their own branded souvenirs, a strategy which became commonplace over time.
Heinz relished in his pickle charm success at a party thrown for him by World's Fair vendors who benefited from the traffic he drew to the otherwise deserted exhibition area.
Heinz's pickle charm has changed only modestly over the years, transitioning through slightly different colors, styles, materials, and shapes into the modern Heinz pickle pin. As one of the longest and most effective promotions of all time, the Heinz pickle pin serves as an icon in promotional advertising.
Lauren Ball is a former a volunteer intern with the communications division at the Heinz History Center.