For additional presidential inauguration artifacts in the History Center's collections, please visit The Presidents in Office, an exhibit as part of Google Arts and Culture.
Presidential inaugurations are meaningful moments in our country's history. Every four years, Americans watch the transition of power from one elected leader to another. For the outgoing president, the job of a lifetime comes to an end; the responsibilities, successes, failures, and joys of the job end at noon on Inauguration Day. For the president-elect, the stress of the campaign trail, the intensity of Election Day, and weeks of preparation culminate in this moment, when the job of a lifetime is just beginning.
The oath of office is the cornerstone of Inauguration Day as the oath and the date of the inauguration (Jan. 20, unless on a Sunday) are the only specifics set by the Constitution. Many events of modern inaugurations have roots in traditions set by previous presidents, exceptions being presidents' deaths or other occasions that have changed the date and venue of some inaugurations. While each day is slightly different, many of the traditions that continue are organized by the Joint Congressional Committee on Inaugural Ceremonies (JCCIC), a bipartisan entity comprised of leaders from the House and Senate, first formed for President William McKinley's second Inauguration in 1901.
But what are these events, and what is Inauguration Day like for a spectator? The History Center has many documents and artifacts that offer a glimpse into this special day, and you're invited to join in the celebrations! Grab your admission ticket, a warm winter coat, a party outfit, and head to Washington, D.C.
Inaugural Ceremonies
Inauguration Day typically begins with a private religious service attended by the incoming president and his family. After this, the outgoing president escorts the incoming president to the Capitol Building to begin the ceremony. This symbolic tradition began with outgoing President Andrew Jackson and incoming President Martin Van Buren in 1837.[1]
Spectators make their way to the west front of the U.S. Capitol Building for the inaugural ceremonies. Presidents have taken the oath of office at the Capitol since Thomas Jefferson's inauguration in 1801. George Washington's first inauguration was in New York City, and he took the oath for the second time in Philadelphia, where John Adams also was inaugurated. Andrew Jackson became the first president to take the oath on the east front of the Capitol before an enormous crowd[2], as opposed to past inaugurations, where the oath was taken in the Senate chamber. In 1981, the ceremonies were moved to the west front to accommodate more spectators and lessen costs for President Ronald Reagan's inauguration.[3]
When you arrive at the Capitol, be sure to have your ticket handy. Spectators receive the seating map, invitation, and program for the day ahead of time. Invitations are sent out to family, guests, and supporters of the president and vice president, and members of Congress and their constituents.[4] Today, tickets are color-coded for designated seating in sections closest to the Capitol.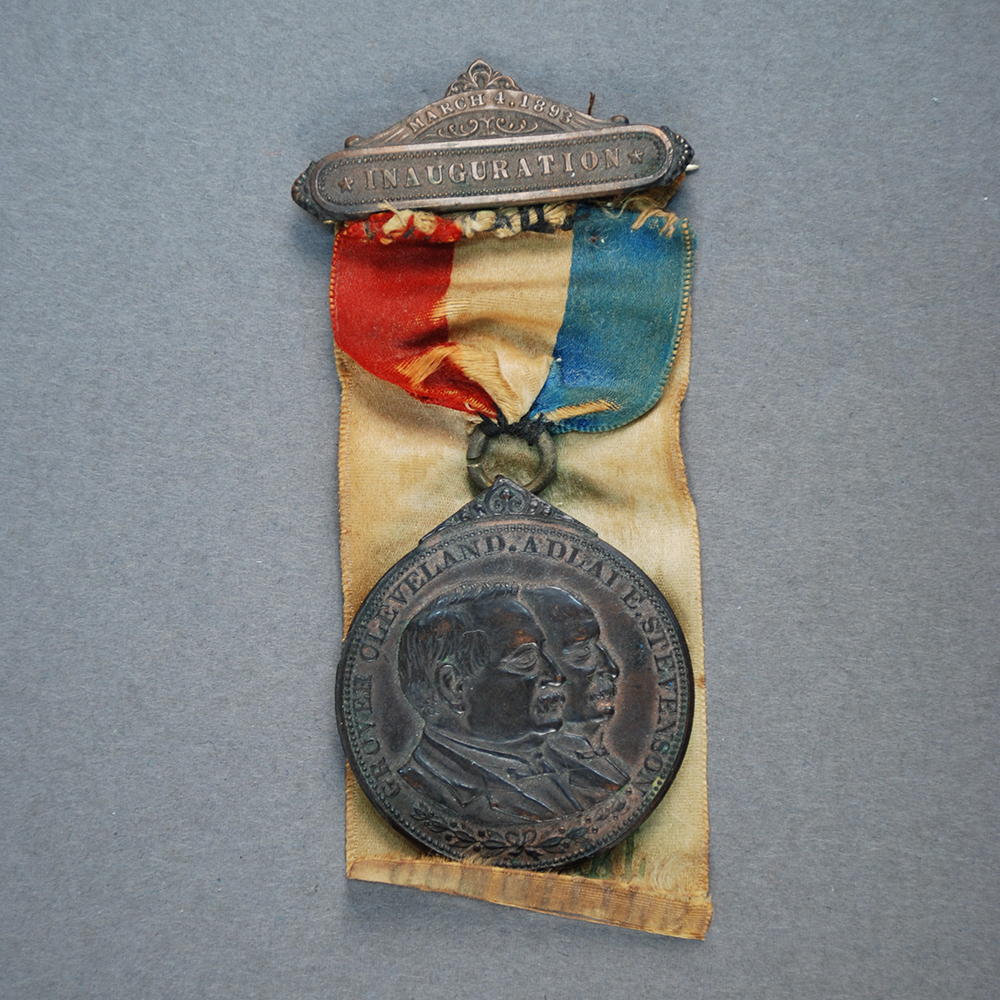 Inauguration Day is typically on Jan. 20, with Jan. 21 as an alternative if the date falls on a Sunday. Initially, presidents were sworn into office on March 4 to ensure votes were completely counted and to give the president-elect enough time to settle affairs at home and make the possibly long, difficult trip from home to Washington D.C. As technology and transportation improved, however, this date created a long, unnecessary "lame duck" session, essentially halting government productivity for months. In 1933, the 20th Amendment made Jan. 20 Inauguration Day. Inclement weather has made for many memorable inaugurations regardless of the date, so dress warmly.
The ceremony itself can involve religious figures leading prayers, various musical talent, and usually the singing of the National Anthem. The vice president-elect takes his oath of office first, followed by the president-elect. The presidential oath is the only one set by the Constitution, and has been administered by the chief justice of the Supreme Court since President John Adams's inauguration. The new president typically gives an inaugural address, a tradition set by George Washington. Past addresses have varied in length and content, and many have provided memorable quotes that are familiar to us today.[5]
Following the oaths, a recent tradition involves the new president and vice president and their spouses escorting the former president and vice president and their spouses out of the Capitol. The former leaders and their families immediately leave Washington, D.C., another symbolic gesture of a peaceful transfer of power.[6]
Make sure to wear your political button or badge to show your excitement for the incoming president's administration!
Presidential Luncheon
Hopefully you brought your appetite! Next on the agenda is the Inaugural Luncheon in Statuary Hall, where the new president and vice president, their spouses, and guests enjoy lunch, listen to speeches, and give toasts. This has been an event organized by the JCCIC since 1953, but the tradition goes back to President McKinley's first inauguration in 1897.[7]
Here, you will watch Congress present the new president and vice president with gifts on behalf of the American people. Since 1989, these gifts have been designed and created by Lenox Corp. in Mount Pleasant, Pa. The History Center has examples of inaugural gifts, presidential china, and other impressive presidential pieces made by Lenox on display in Visible Storage.
Parade
Following the luncheon, there is typically a parade from the U.S. Capitol Building to the White House, led and reviewed by the new president, vice president, and their families. You will join thousands of spectators lining Pennsylvania Avenue to catch a glimpse of the new administration and various entertainers, marching bands, and floats. Inaugural parades began as military escorts, but naturally attracted civilians hoping to take part. The first official parade was held in 1809 for James Madison's first inauguration. Parades have expanded over the years, and today they may include up to 15,000 participants.[8]
Inaugural Ball
Make sure you bring your party outfit, too! Like the parade, at least one ball has been part of the Inauguration Day since George Washington's 1789 inaugural. The first official inaugural ball was held for James Madison in 1809. Historically, the inclusion of an inaugural ball appears to have depended on multiple factors, including how the president wished to be viewed—between 1914 and 1945, there were no inaugural balls thrown, as many believed the balls to be expensive and unnecessary. Official inaugural balls were brought back for President Harry Truman's Inauguration, and remain a tradition today. While there are many celebrations throughout Washington, the new administration only attends official balls, where the guests have been invited.[9]
Inauguration Day is significant not only for its present meaning and practice, but also its place in history. Each inauguration is unique to the new president's preferences, while steeped in traditions that began as early as George Washington's presidency. This day reminds us of our country's political beginnings, where the peaceful transfer of power from one democratically elected leader to another was not typical, and what made America unique. For students of history, this day also offers glimpses into specific periods in our history—who attended the ceremonies? How did timely events affect the inauguration proceedings? What has changed over time, and why were these changes made? While inaugurations may be adapted for our modern era, the connection to our young democracy remains strong.
[1] Procession to the Capitol, Joint Congressional Committee on Inaugural Ceremonies, accessed Jan. 6, 2017.
[2] Not a Ragged Mob – The Inauguration of 1829, White House Historical Association, accessed Jan. 10, 2017.
[3] The President's Swearing-In Ceremony, Joint Congressional Committee on Inaugural Ceremonies, accessed Jan. 9, 2017.
[4] JCCIC Chairman Blunt Unveils Tickets for 58th Presidential Inaugural Ceremonies, Joint Congressional Committee on Inaugural Ceremonies, accessed Jan. 9, 2017.
[5] Inaugural Address, Joint Congressional Committee on Inaugural Ceremonies, accessed Jan. 6, 2017.
[6] Departure of the Outgoing President, Joint Congressional Committee on Inaugural Ceremonies, accessed Jan. 6, 2017.
[7] Luncheon, Joint Congressional Committee on Inaugural Ceremonies, accessed Jan. 6, 2017.
[8] Inaugural Parade, Joint Congressional Committee on Inaugural Ceremonies, accessed Jan. 9, 2017.
[9] Inaugural Ball, Joint Congressional Committee on Inaugural Ceremonies, accessed Jan. 9, 2017.
For Further Reading
Presidential Inaugurations, White House History
Joint Congressional Committee on Inaugural Ceremonies
Carrie Hadley is a cataloger at the Heinz History Center.