Muscle and sweat. Strength and determination. Civic bragging rights that cross generations.
As one of the oldest rivalries in professional football, annual games between the Cleveland Browns and the Pittsburgh Steelers are always hard-fought battles where the teams' overall records can be tossed out the window. The proximity of the two cities (about 135 miles) and the similarity of their blue collar fans guarantees that this rivalry is one for the history books.
But long after the Terrible Towels are folded and the bruises heal, how do fans remember the games? Many collect game day programs that document the players, the team's management, the advertisers, the team history, and the current cultural climate of football.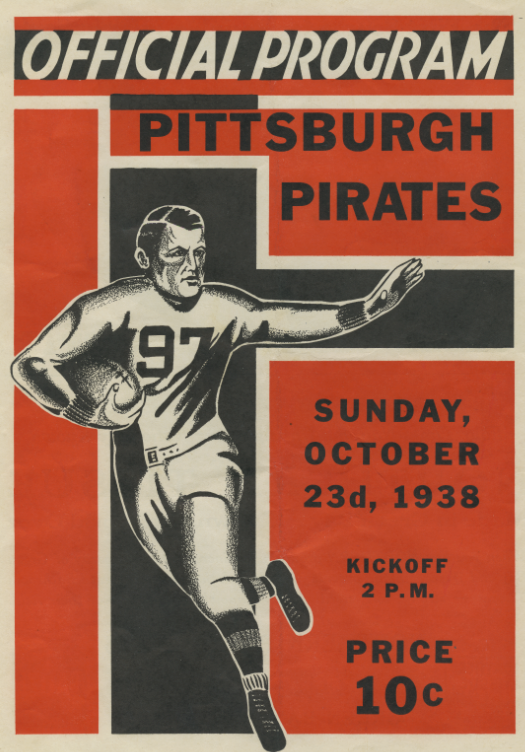 Currently, the Heinz History Center has over 180 Pittsburgh Steelers programs. The earliest dates back to 1935, when the team's name was the Pirates. The collection contains boxes of material to entertain both the diehard and casual fan. Each program allows readers to recall cherished memories of games with family and friends and relive the careers of favorite players who reflect the development of this popular past time.
Prominent among the memorabilia stored by Steelers fans, game day programs serve as touchstones for turning points in understanding each year's distinct lineup of faces, fashions, and black and gold activities. Featured photographs on ads highlight politicians, celebrities, and the latest fads and trends. Some programs include short biographies, career synopsis, strategies, weather predictions, and messages from sponsors that serve as noteworthy reminders of the connection between public sport and business. The evolution of programs through the years reflects changing tastes and attitudes about the game, the spectators, and the importance of this classic contest.
The History Center's Detre Library & Archives has a spreadsheet project that facilitates visitor searches by date, opponent, and location of the game. See what programs we currently have in the collection: Pittsburgh Steelers programs collection
If you have a Steelers program that isn't on this list and you would like to donate it, please let us know by filling out our online form.
Here We Go!
John Paul Deley is the director of the Detre Library & Archives at the Heinz History Center.