Born June 20, 1911, Albert Miller was a farmer, naturalist, avid outdoorsman, and local historian. As an amateur archaeologist, he made the discovery of the Meadowcroft Rockshelter in Avella, Washington County, Pa. He also amassed a collection of photographs documenting rural life in Western Pennsylvania as well as co-founded Meadowcroft in an effort to preserve the past and educate future generations.
Miller learned to farm from his grandfather while growing up on Bancroft Farm in Washington County. He wrote that, "Grandfather's farming methods were pretty much the methods used in his youth during and after the Civil War."
He grew up without electricity, a telephone, or tractors and, as he got older, experienced the early mechanization of farming in Western Pennsylvania. Witnessing this change, Miller wrote that he "…became enamored of the idea of how old rural and farm building[s], farm machines, tools and methods might be preserved. I felt that the day would come when demonstrations of the past would fascinate people of all ages." This idea set in motion Miller's vision to develop Meadowcroft. His passion for photography began by documenting life on and around Bancroft Farm.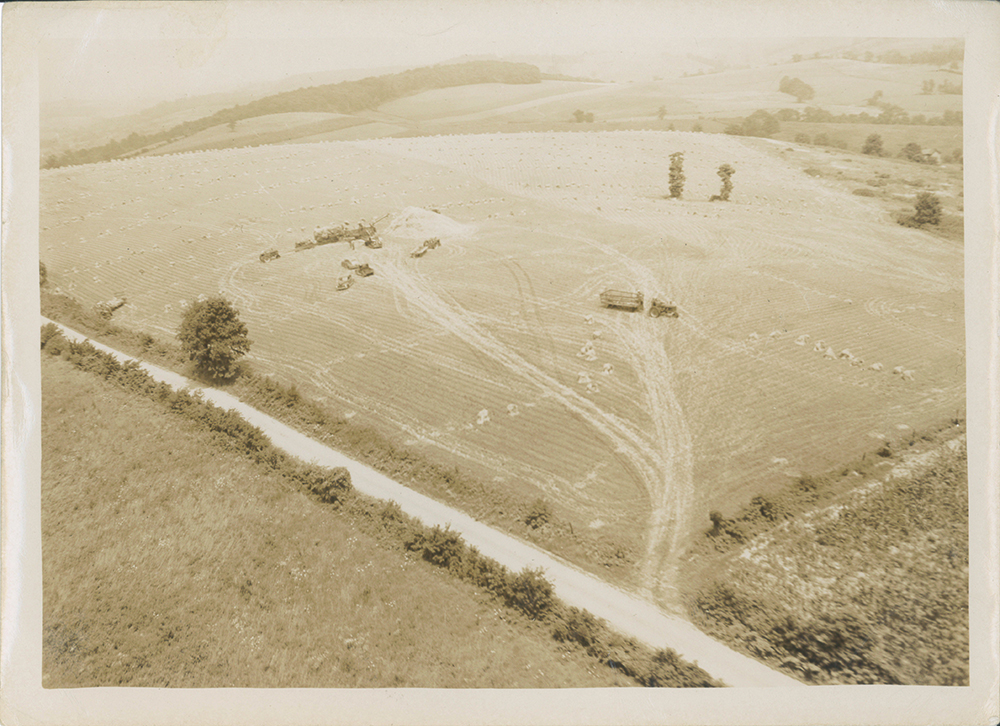 In the 1920s, the Jefferson Coal and Coke Company started to mine the coal under a section of land purchased from Bancroft Farm. Miller bought back the land in the 1950s and began the reclamation by planting the first of 300,000 trees. He began to establish the future museum at Meadowcroft by saving the Pine Bank Covered Bridge, built in 1870 in Greene County, Pa., when it was slated to be demolished.
Miller continued to move historic buildings, assemble others, and collect artifacts throughout the 1960s. He and his brother, Delvin, combined the names Meadowlands (Delvin's farm) and Bancroft (the old family farm) to create the name Meadowcroft. The museum opened to the public for its first season on May 30, 1969.
As the museum continued to develop, he documented its growth, the continued relocation of historic buildings, and the acquisition of artifacts and collections. Miller also documented many local archaeological excavations, including that of the Meadowcroft Rockshelter, beginning in 1973. In addition to all the photographs he took, he also collected historic images of people, places, buildings, and events in Western Pennsylvania and West Virginia in an effort to record the changing world around him.
Sixteen of Albert's approximate 14,000 images are on display in the Miller Museum at Meadowcroft.
Mark Kelly is a tour guide and interpreter at Meadowcroft Rockshelter and Historic Village.