This post is part of an ongoing series seeking images and documents in connection with the #Pixburgh: A Photographic Experience exhibition opening this fall at the Heinz History Center. Read all posts related to the project by searching the #pixburgh tag on our blog.
Pittsburghers love their city. But at certain times of the year, people eagerly head out of town to seek a dose of nature. Whether visiting the lake for a summer holiday or joining the guys at deer camp after Thanksgiving, Pittsburghers have been gathering at some of their favorite nature spots for more than a century. Where do you and your family get away and enjoy some fresh air?
The History Center is currently seeking to build our collection of images and artifacts that tell stories about leisure and recreation in the great outdoors. Here are a few examples of what we mean. We're sure you can think of more.
Lakeside Memories
What's better than a day by the water? Since the 1800s, Pittsburghers have headed to the region's lakes and rivers to relax under the sun and perhaps catch a few fish. The area's two largest natural lakes – Lake Erie and Conneaut Lake – have attracted boaters, beachgoers, and fishermen since the early 1900s. In the History Center's collection, a pair of swim trunks and a family photo from 1934 document the John W. Thomas family's day along Lake Erie at Linwood Park in Vermilion, Ohio. Many lake resorts actively advertised in Pittsburgh newspapers. Sometimes, multiple families from one city neighborhood built their own colony of summer cabins along a favorite northwestern Pennsylvania lake or river. Local corporations also developed resorts geared to attract Pittsburghers, especially along Lake Erie.  By the 1930s, places such as Linwood Park even celebrated "Pittsburgh Days."
New destinations emerged over the next few decades as dams for hydroelectric power and flood control created places such as Deep Creek Lake in Maryland (1925), Pymatuning Reservoir in Crawford County, Pa. (1934), and Canonsburg Lake (1943). Summer trips to boat, water ski, and fish became family traditions shared by generations of Pittsburghers.
Did your family have an annual waterside gathering spot? If so, what traditions did you enjoy?
 Deer Camp Days
When warm summer days turn to crisp fall air, different outdoor activities become the focus. Hunting has always been a part of Western Pennsylvania culture. Who didn't enjoy that extra day off from school for the first day of deer season? For some Pittsburghers, this meant packing up and heading to the woods for a week of deer camp – maybe trekking south toward Somerset or north toward the big woods in Forest and Elk County.
While hunting excursions in the early 1900s were often organized by railroad companies, the increasing availability of cars and better roads led to more Western Pennsylvania "nimrods" – a name of Biblical origin referring to " a great hunter" – heading into the woods as organized groups in the 1920s and 1930s. Hunting and fishing clubs sprouted up in city neighborhoods across Pittsburgh. Many offered their members access to facilities located in the heart of the traditional hunting lands, although accommodations were far from luxurious.
Whether the real goal was bagging a deer or enjoying the rustic camaraderie was an open question.  (And we're talking seriously rustic: dorm beds, outhouses, communal living, sleeping bags.)  For many, the experience was about fellowship as much as it was about hunting. Deer camp was a highlight of the fall calendar, a tradition that also linked generations of family and friends.
Has your family preserved a hunting tradition? Where do you go and what rituals do you cherish?
Of course there are a wealth of other outdoor activities that haven't been mentioned here. Did you inherit a passion for ice fishing? Do you come from a family of diehard hikers and picnickers? Talk to your family and friends. Think about other outdoor pastimes that hold special meaning for you, then let us know.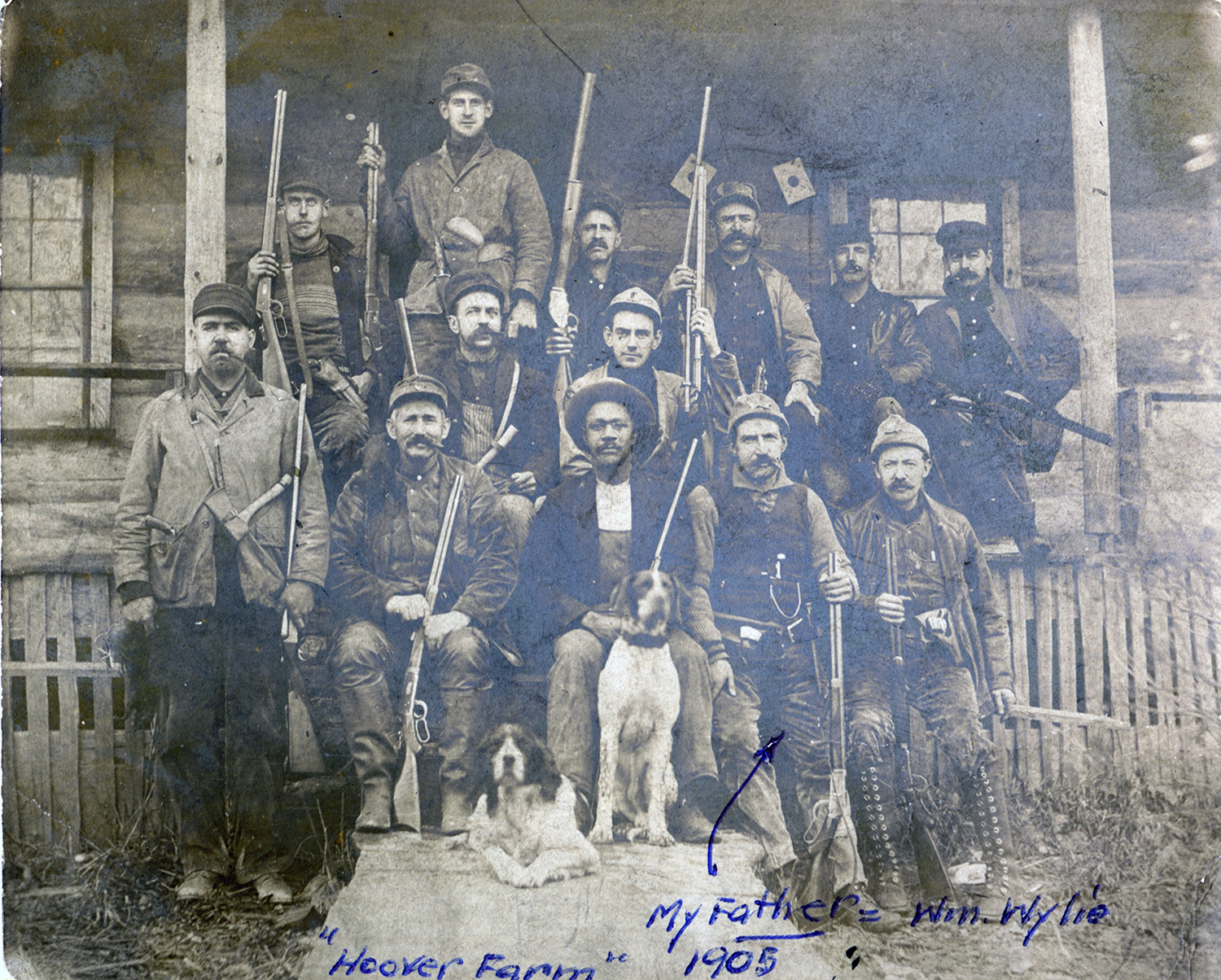 Leslie Przybylek is curator of history at the Heinz History Center.
Use the form below if you have old images, documents, or artifacts related to Pittsburgh's past. We'd love to talk with you about adding unique content to our permanent collections. Please include a brief description along with your contact information and a History Center team member will be in contact with you.