As the host of 21 national golf championships, including the 2016 U.S. Open this week, Oakmont Country Club is one of the most famous and challenging courses in the world.
Oakmont's architect, Henry Clay Fownes, became wealthy in the iron industry as the owner of the Carrie Furnace Co. When his company was acquired by Carnegie Steel Co. in 1896, Fownes spent much of his retirement traveling the world and learning the game of golf.
Despite not discovering the game until his 40s, Fownes became an excellent golfer and eventually qualified for the 1901 U.S. Open. As his passion grew and despite having no previous experience in course design, Fownes purchased about 200 acres of farmland northeast of Pittsburgh and began constructing Oakmont Country Club in 1903. Using just men, mules, horses, and scrapers, he carved out the course and play began with in a year.
As one of the nation's longest courses, Oakmont boasted large, fast greens, narrow fairways, and punishing sand bunkers. Built for the new golf balls coming into use, it demanded a level of skill and control that made playing at Oakmont especially challenging. Fownes' son, William, who had an important role in the ongoing design of the course, took pride in the its difficulty, often proclaiming, "A shot poorly played should be a shot irrevocably lost."
Today, Oakmont is regarded as one of the country's most difficult golf courses and was named a National Historic Landmark in 1987. The course has hosted nine U.S. Opens – more than any other course – two U.S. Women's Opens, three PGA Championships, and five U.S. Amateurs.
Oakmont served as the venue for several notable moments in golf history, including Johnny Miller's record eight-under-par 63 during the final round 1973 U.S. Open and Jack Nicklaus's defeat of Latrobe-native Arnold Palmer in a playoff during the 1962 U.S. Open.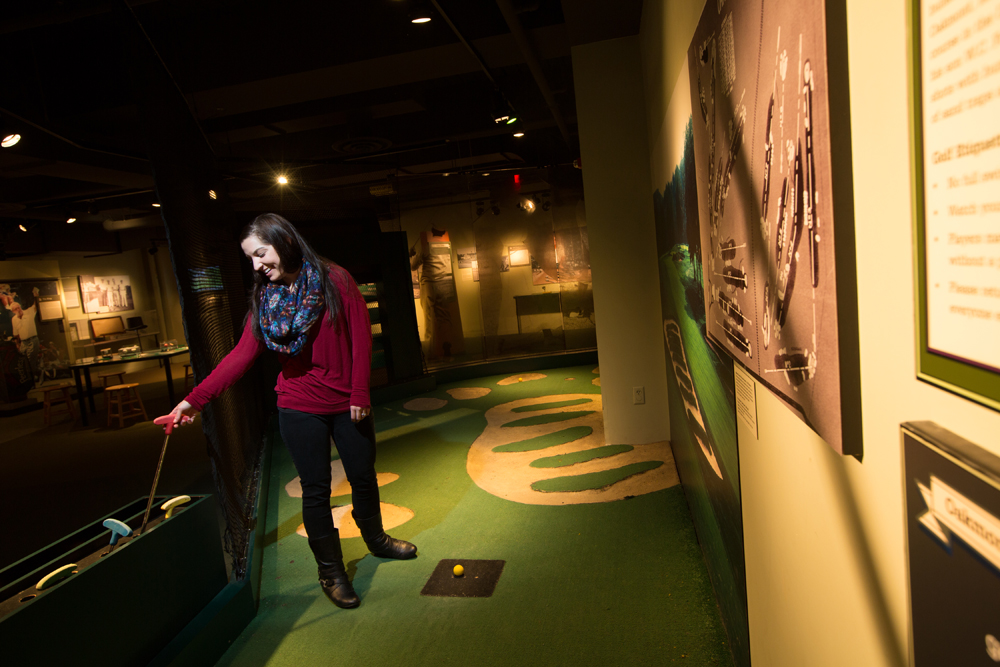 Visitors to the Western Pennsylvania Sports Museum's golf section can see a variety of artifacts from the legendary course and play a miniature version of Oakmont's famous church pew bunkers.
Lauren Ball is a volunteer intern with the communications division at the Heinz History Center.