On the Centennial of the 19th Amendment
Today marks the 100th anniversary of the ratification of the 19th Amendment to the U.S. Constitution, which made it illegal to deny citizens the right to vote based on sex.
As we commemorate this landmark anniversary, let's look back at some of the Pennsylvania women who fought hard to make women's suffrage a reality. The impact of these women, along with countless others in Western Pa. and beyond, can still be felt today.
Daisy Lampkin
When Daisy Lampkin arrived in Pittsburgh in 1909, she brought a passion for social justice and civic engagement. As a member of the Lucy Stone League (formerly the New Negro Women's Equal Franchise Federation), Lampkin organized tea parties and street-corner speeches for African American women to engage with the suffrage movement. She eventually went on to serve in national roles for the National Association of Colored Women (NACW), an organization that she led as President; the National Association for the Advancement of Colored People (NAACP), in which she served as the first woman on the Board of Directors; the National Council of Negro Women; and other civil rights organizations. Additionally, she became a vice president of the Pittsburgh Courier Publishing Company and was deeply involved in the work of the newspaper.
Lucy Kennedy Miller
Born into a family of social reformers, Lucy Kennedy Miller and her sister Eliza both attended Winchester Thurston and Vassar College. After returning to Pittsburgh, the sisters joined their parents in advocating for equal rights and women's suffrage. As a young mother, Lucy Kennedy Miller hosted gatherings of young educated women in Pittsburgh and helped found the Allegheny County Equal Rights Association, later known as the Equal Rights Franchise Federation of Western Pennsylvania. Lucy became president of that group in 1912 and a voice for the cause, often quoted in the newspaper and a leader at public events. Active in statewide efforts, she and Eliza were founding members of the organization that became the League of Women Voters. Lucy served as chairman of Allegheny County's League and remained an activist against government corruption and for civic causes. She effectively used her talents as a public speaker and organizer to mobilize broad-based support for the cause of suffrage and civic reform.
Winifred Meek Morris
Winifred Meek Morris, who grew up in Centre County, Pa. and moved to Pittsburgh after her marriage, was active in the Equal Franchise Federation of Western Pennsylvania. She even served as a delegate to the Pennsylvania Woman Suffrage Association annual convention in 1915 and 1917. She chaired the Woman's Liberty Loan committee and helped to form a Woman Suffrage Red Cross Auxiliary. Her papers and photographs donated to the Detre Library & Archives include clippings, posters, and ephemera saved from the 1916 Suffrage Shirtwaist Ball in Pittsburgh, of which she served as general chairwoman. Netting more than $2,500 for the suffrage cause, this event drew over 3,000 attendees that included students, businessmen, prominent socialites as well as working class men and women.
Hannah J. Patterson
As a "New Woman" – the independent, well-educated woman of the early 20th century – Hannah J. Patterson moved to Pittsburgh in 1901 and began fighting for reforms in public health, child labor laws, and juvenile justice. Patterson was part of a group that had formed the Allegheny County Equal Rights Association. She soon became chair of the Pennsylvania Woman's Party, which led to many speaking engagements across the state. In 1919, Patterson was appointed temporary assistant to Secretary of War Newton Baker.
Mary Flinn Lawrence
The daughter of Pennsylvania Senator William Flinn, Mary Flinn Lawrence grew up around politics and became actively involved. As a teenager, Flinn Lawrence joined the League of Women Voters and helped her father with his social reform work, including working with the Industrial Home for Crippled Children. In 1904, at age 17, she helped organize the Allegheny County Equal Rights Association alongside several other women, including Lucy Kennedy, Mary Bakewell, Hannah Patterson, and Jennie Bradley Roessing. During World War I, she formed the Suffrage Red Cross. The organization advocated for suffrage while also supporting U.S. troops through nursing and fundraisers. Eventually, Flinn Lawrence became a member of the Pennsylvania Council of Republican Women and vice president of the Allegheny County Elections Association. She assisted Gifford Pinchot's campaign for Pennsylvania governor and, once he was elected, was appointed to the position of Secretary of the Commonwealth.
Gertrude Kingsbacher Sunstein
Gertrude Kingsbacher Sunstein graduated from Central High School and attended Byrn Mawr College, where she was an athlete, playing both basketball and field hockey and also running track. After two years at college, however, she left school in order to allow her younger sister an opportunity to attend college given their family's limited funds. Eventually, after she married and moved to Allegheny City with her husband, she founded the Community School (later the Falk School). A suffragist, she was active in the Pennsylvania Woman's Suffrage Association, which became the League of Women Voters.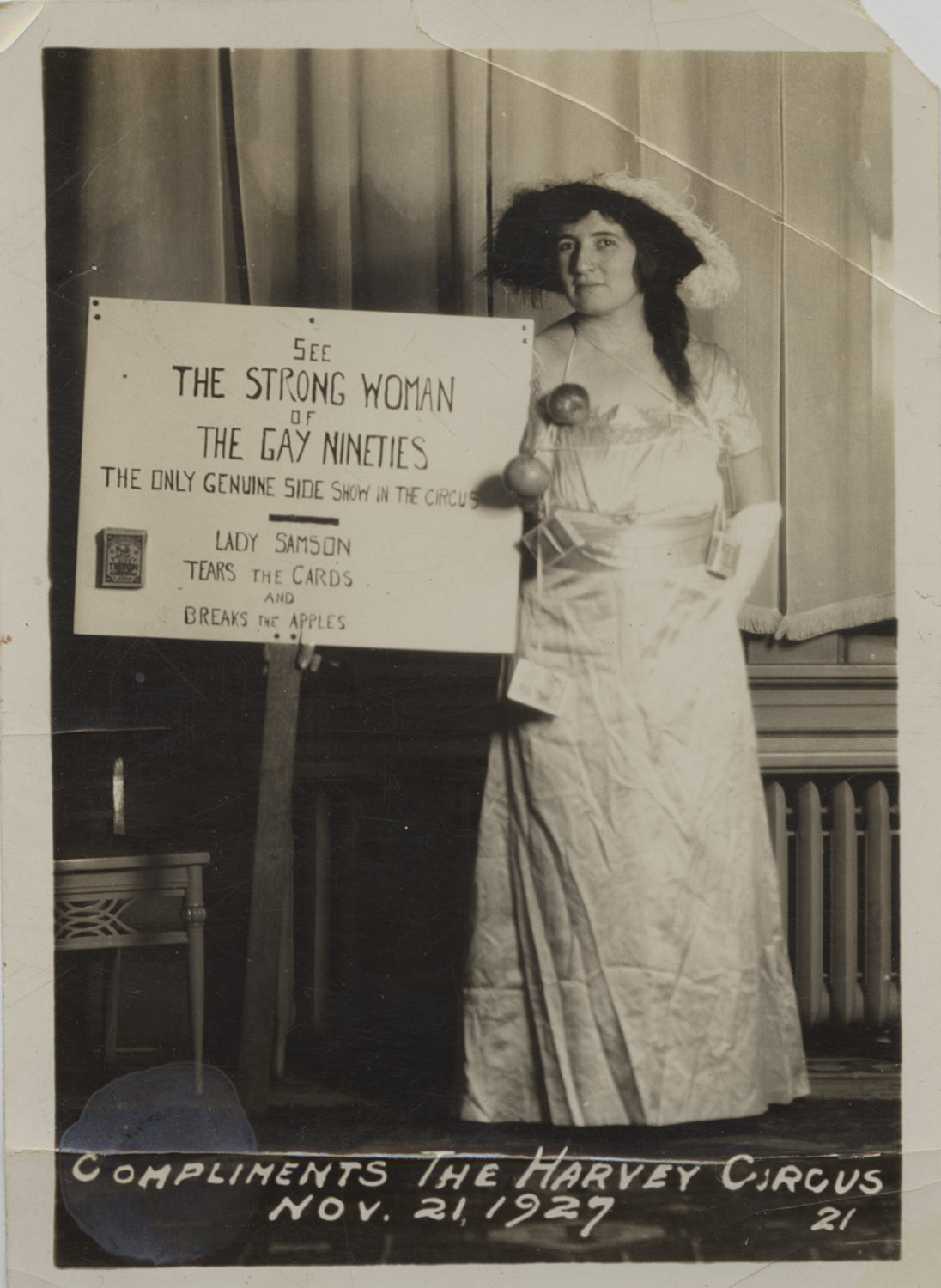 Sarah Reck is the Senior Digital Marketing Manager at the Heinz History Center.