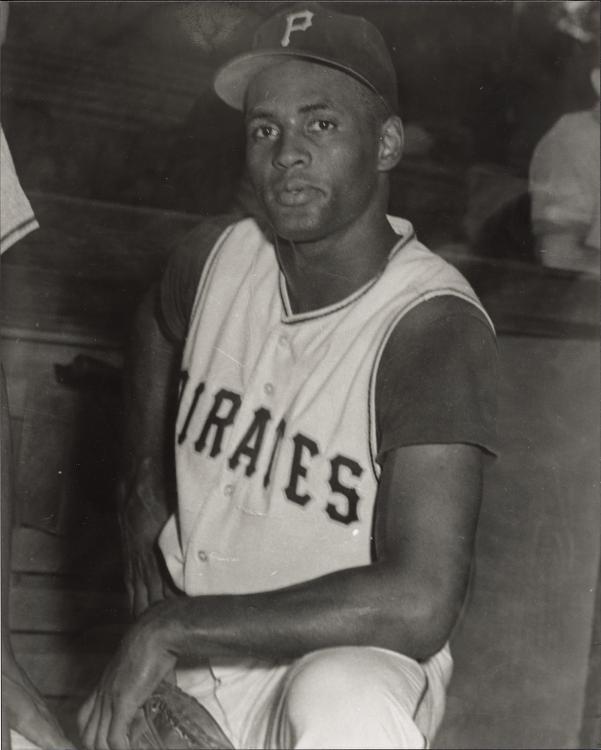 The great Roberto Clemente made his first Major League start on April 17, 1955, as part of a doubleheader against the Brooklyn Dodgers. Ironically, Clemente made his debut against the same Dodgers franchise who had originally signed him to a minor league contract two years earlier, but lost him to the Pirates in the 1954 rookie draft. Clemente went 1-for-4 and scored a run in the first game against Brooklyn, and went 2-for-4 with a double and a run in the second game. The Bucs were swept in the doubleheader, 10-3 and 3-2.
In honor of the anniversary of his rookie season in 1955, here are five facts about the legendary Roberto Clemente:
1. Pirates center fielder Earl Smith wore No. 21 until he parted ways with the team in April 1955. Clemente wore No. 13 until then.
2. On July 25, 1956, Clemente became the first and only player in baseball history to hit a walk-off inside-the-park grand slam in a 9-8 victory over the Chicago Cubs at Forbes Field.
3. Clemente finished his career with exactly 3,000 regular season hits, with the final one – a double – coming off of the New York Mets' Jon Matlack on Sept. 30, 1972.
4. On March 30, 1973, the Baseball Writers' Association of America held a special election to posthumously elect Clemente to the National Baseball Hall of Fame, just three months after his tragic death. Clemente became the first Latino baseball player enshrined in Cooperstown.
5. The right field wall at PNC Park is 21-feet high in honor of Clemente's famous jersey number.
Brady Smith is the Director of Marketing and Communications at the History Center.