The cult classic "Night of the Living Dead," filmed in and around Western Pa., was one of the highest grossing films in 1968 and helped to revolutionize the horror movie genre.
The film's director and producer, George Romero, attended Carnegie Tech (now Carnegie Mellon) University in Pittsburgh and later ran a small production company in Pittsburgh. Among Romero's early projects was filming segments for WQED's "Mister Rogers' Neighborhood" before the show launched nationally in 1968.
Looking to move beyond small shows and commercial production work, Romero and his business partners John Russo and Russell Streiner sought to create a horror film.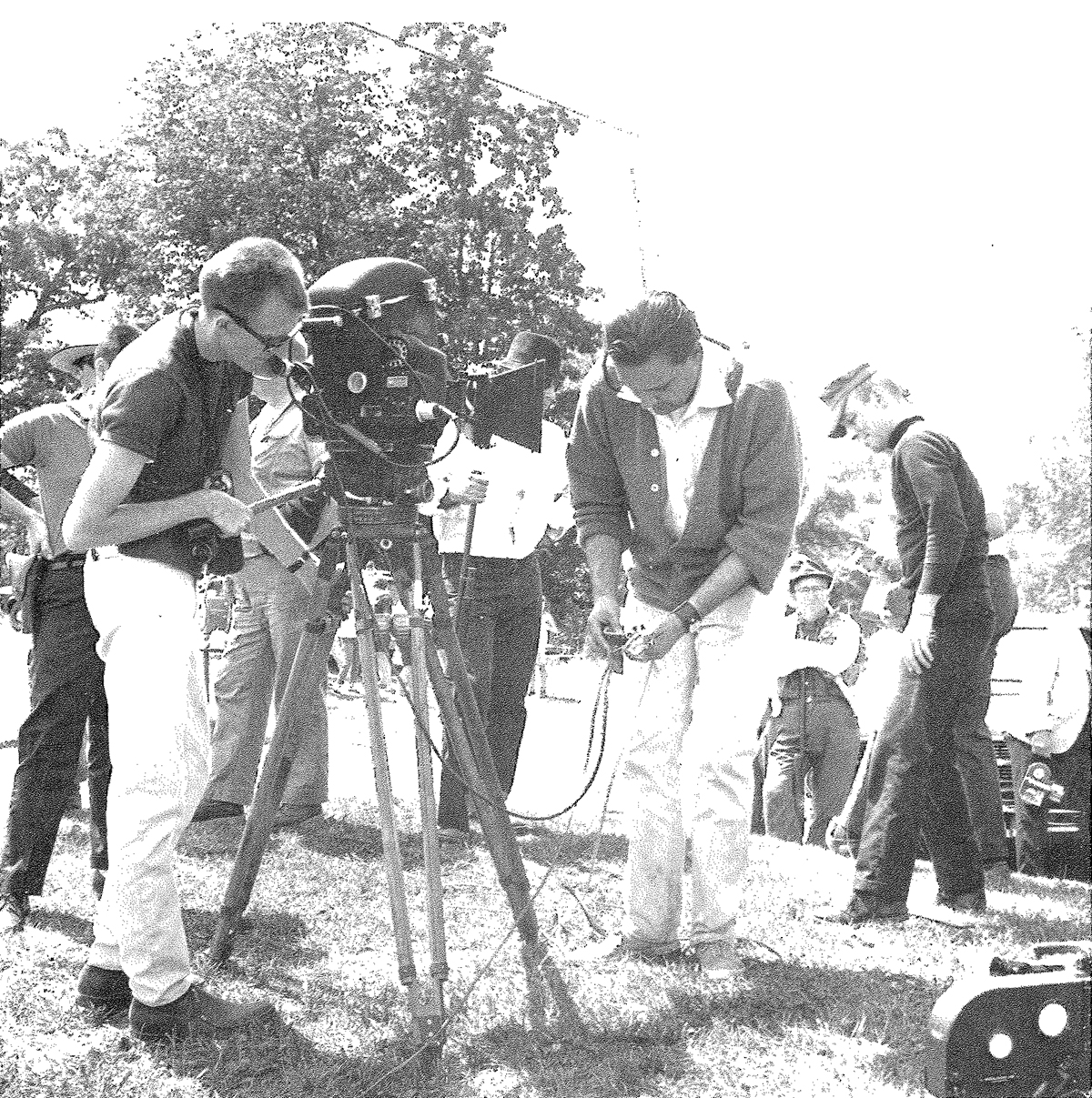 Russo and Romero initially wrote two drafts of the movie's script, but Romero's third draft – which featured reanimated human corpses terrorizing a farmhouse in rural Pennsylvania – was ultimately used for the film. While Romero described these living corpses as "ghouls," fans of the movie would later call them "zombies," despite the fact that the latter term was never mentioned in the script or movie.
Most of the scenes in "Night of the Living Dead," which was shot in 35 millimeter black and white film, were filmed in and around Evans City, Pa., about 30 miles north of Pittsburgh in rural Butler County.
With a small budget just over $100,000, Romero utilized simple props and tricks to create the movie's gory special effects. For example, the blood was Bosco Chocolate Syrup and the consumed human flesh was roasted ham donated by a local butcher.
The cast consisted of relatively little-known actors, many of whom were stage actors, along with many of Romero's friends and acquaintances from around Evans City.
Major movie distributors such as Columbia were only interested in releasing "Night of the Living Dead" if Romero made the film less gruesome and reshot the final scene with a "Hollywood" ending.  Romero refused and the film was released independently.
"Night of the Living Dead" premiered on Oct. 1, 1968 at the Fulton Theater (today's Byham Theatre) in Downtown Pittsburgh and became a huge success, eventually grossing $12 million domestically and $18 million internationally.
The movie spawned five subsequent "Living Dead" films directed by George Romero, including "Dawn of the Dead" (1978) and "Day of the Dead" (1985).
Today, "Night of the Living Dead" remains an influential film, as television shows such as "The Walking Dead" and movies like "Warm Bodies" help to carry on the zombie legacy created right here in Western Pa.
Brady Smith is the Director of Marketing and Communications at the History Center.