A painting in the History Center's exhibition, Smithsonian's Portraits of Pittsburgh: Works from the National Portrait Gallery, features naturalist and artist John James Audubon (1785-1851), who came through this region and maintained ties with Pittsburgh's intellectual community during the years he compiled his landmark work, "Birds of America" (1827-1838). But another portrait belongs up there alongside Audubon's: his wife, Lucy Bakewell Audubon (1787-1874).
Wife as Breadwinner
Related to Pittsburgh's Bakewell glass family, Lucy, who married John James at the Bakewell family plantation Fatland Ford, near Valley Forge, Pa., in April 1808, supported Audubon financially through her work as a teacher and the operator of two successful schools. Encouraged by her father to seek an education, Lucy not only became the family breadwinner, she also provided funding for her husband's publication projects and managed the printing and engraving of some of his works. Audubon would not have accomplished what he did without her.
Lucy Bakewell Audubon's story reminds us that women's activities in business, although sometimes hidden behind the scenes, have long been part of American history. For centuries, women faced significant challenges entering the business world, including legal restrictions, societal expectations, and lack of access to capital. It is hard to believe, but until 1988 women in some states could not even sign their own business loans. They needed a male relative to cosign.
The Women's Business Ownership Act
Things changed nationwide in October 1988 thanks to the passage of Congressional Bill H.R.5050 – the Women's Business Ownership Act. The bill bolstered federal support for women entrepreneurs and made it easier to access to training and funding. In honor of that milestone, October is celebrated each year as National Women's Small Business Month. Since that time, the number of women opening and operating small businesses in the U.S. has soared to more than 12 million. Lucy Audubon would be proud.
Women business owners in the Heinz History Center
The story of local business owner Jasmine Cho and her cookie portraits was already featured in our blog earlier this month. In honor of National Women's Small Business month, here are four more stories of women in business told through the collection of the Heinz History Center: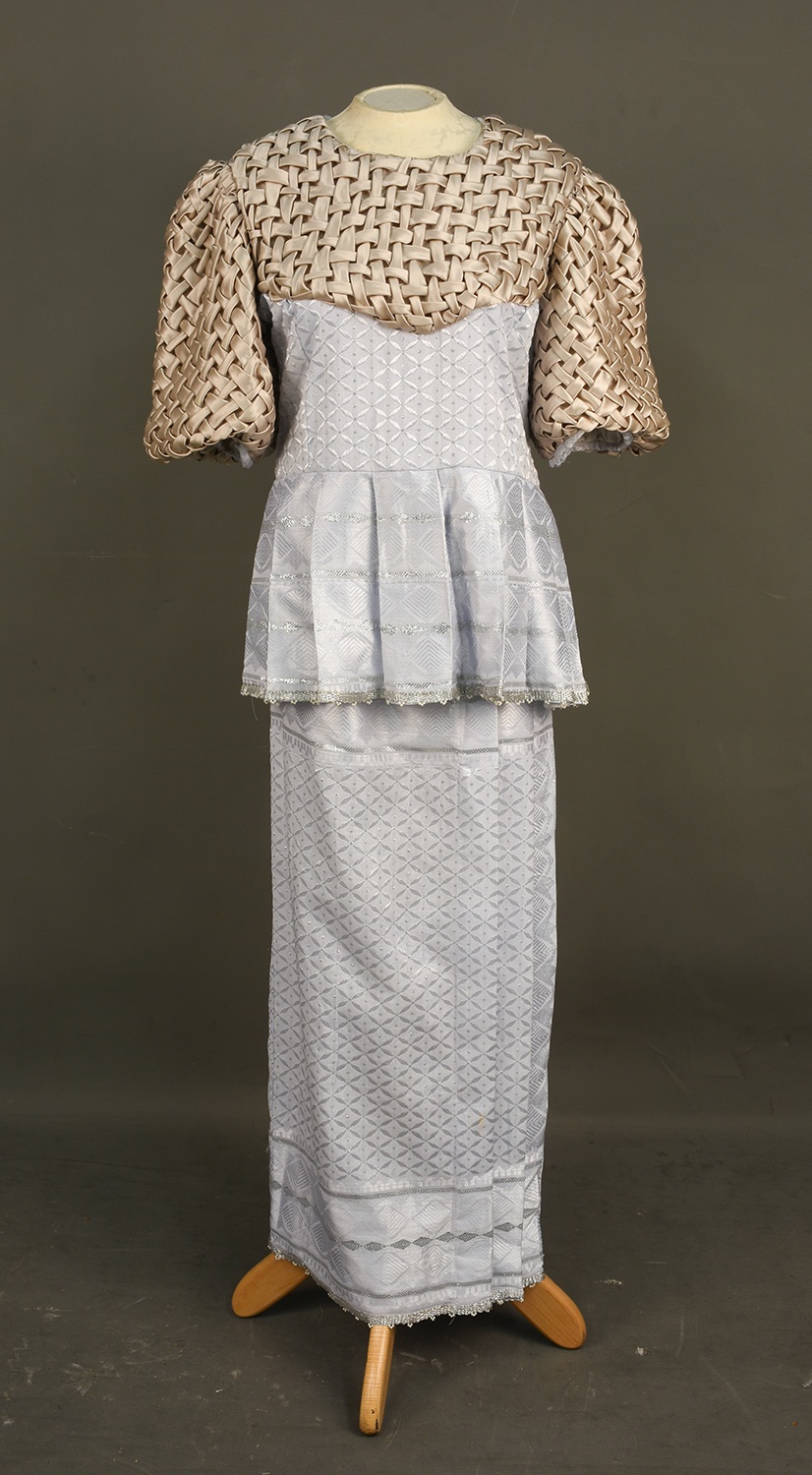 Dosina Blemahdoo
Ghanaian immigrant Dosina Blemahdoo moved to Western Pennsylvania in 1973 after her husband started attending Point Park College. Coming from the Ghanaian fashion center of Accra, she soon opened a dress shop — Blemahdoo's African Market Place — first in Garfield and then in Homestead. Her creations feature traditional and contemporary African styles and have been showcased in fashion shows, performances, and educational programs about African culture and dress. Her designs are used in weddings, funerals, rituals, social events, and everyday dress. Her story is represented in the History Center with a satin-skirted Kaba featuring a hand-woven torso and puffed sleeves typical of traditional West African dress. You can read more about Dosina Blemahdoo on her profile page through FolkArtPa.
The McGinnis Sisters
While family patriarch Elwood McGinnis started the well-known McGinnis family food markets in Baldwin, Pa., after World War II, the company became a woman-run business when he retired in 1981. His daughters, Sharon Young, Noreen Campbell, and Bonnie Vello took over the store and rebranded it the McGinnis Sisters Special Food Stores. With expertise in everything from accounting to communications, they focused on responsive customer service, innovative sales incentives, and gourmet offerings. They were one of Pittsburgh's first "foodie" markets. They became a familiar media presence and earned plaudits for three decades as an exemplary family business before new market factors and personal health issues prompted the closure of the stores in 2018. Today, materials that the family saved are in the History Center's collection, including artifacts such as their Kielbasa self-serve tasting wheel.
Betty Taylor
Today, most of the collection documenting Friendship's Betty Taylor illustrates her love of photography. The Taylor Family Photograph Collection has been featured in elsewhere in this blog. But for more than 30 years, Taylor served as a District Manager for Avon, the door-to-door beauty and cosmetics company. Her identification badge, preserved in the collection, reminds us of the importance of home-based sales franchises to the history of women in American business. Starting in the 1880s, Avon became one of the earliest door-to-door companies to offer women positions as independent sales agents, a chance to test their entrepreneurial mettle. Photographs of Avon meetings in the Taylor Collection also illustrated the multi-racial nature of the Avon sales force, offering white and African American women opportunities to balance obligations at home with the chance to cultivate a client list and earn sales revenue.
Gloria Giddens
Hair-styling artifacts document the career of beautician and cosmetologist Gloria "Goldie" Giddens, who owned and operated two beauty shops in the Hill District. Born in 1925, Giddens became one of the first African American women to graduate from Earl Wheeler Finishing and Modeling School, a previously all-white school, in 1951. In addition to her work as a beautician, Giddens was celebrated as one of the city's leading black fashion models and was a favorite subject of photographer Teenie Harris. (One of her shops was next to his photo studio.) Her second Hill District shop became the only wig salon for African Americans on Centre Avenue. Both stores eventually expanded to include clothing and Gloria's own cosmetics line. Giddens also mentored the next generation. She sponsored charm schools for African American girls at the Hill District YMCA, where she taught etiquette and served as a role model to countless young women.
Women Forging the Way
How many more stories are out there concerning women in business? Who is missing? As part of the ongoing celebration of the 100th anniversary of the 19th Amendment and the History Center's Women Forging the Way initiative, the History Center hopes to continue gathering stories of women business leaders. If you have someone you think we should know about, we would like to hear your suggestions.
Leslie Przybylek is senior curator at the Heinz History Center and lead curator on the Smithsonian's Portraits of Pittsburgh exhibition.