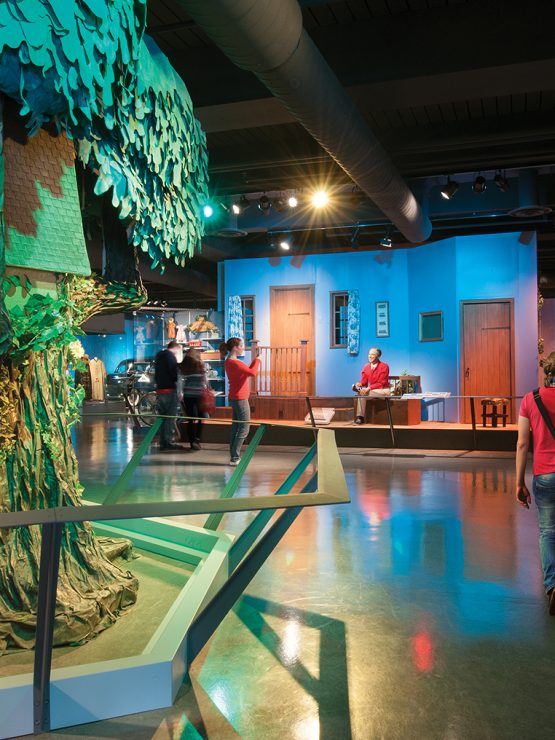 Mister Rogers' Neighborhood
Every day is a beautiful day in the neighborhood at the History Center's Mister Rogers' Neighborhood exhibition. Travel to the "Neighborhood of Make Believe" to see iconic artifacts up-close from the beloved children's television show that was filmed right here in Pittsburgh.
From the living room set that Mister Rogers walked through to begin each show to King Friday XIII's Castle and Mr. McFeely's "Speedy Delivery" tricycle, the long-term exhibit houses the largest collection of original items from the television set on public view.
Also on view is a life-like figure of Mister Rogers, wearing his iconic sweater, necktie, khakis, and sneakers.